Jitsi: The IPv6 friendly Video Conferencing Tool
by Craig Miller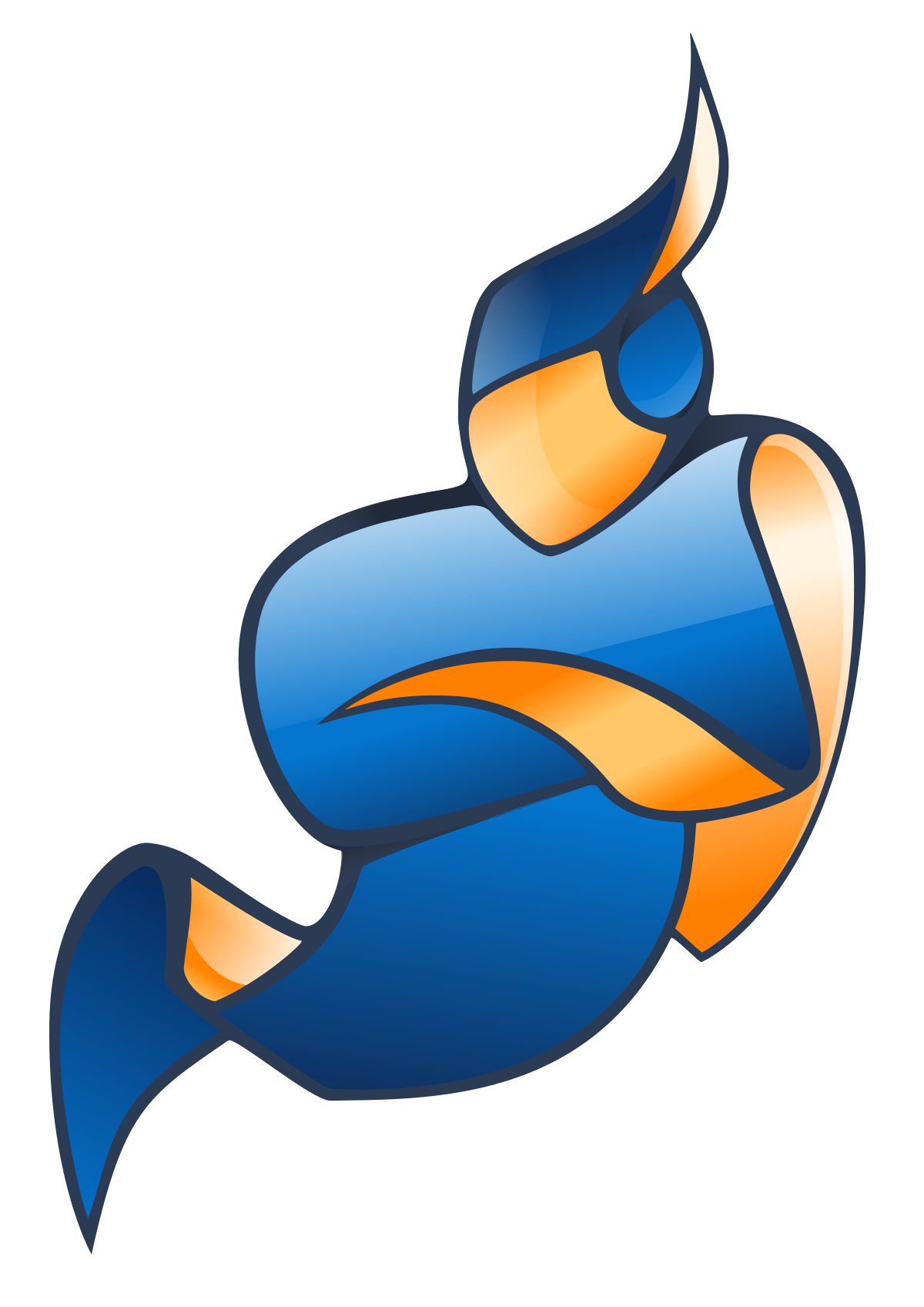 Jitsi: IPv6 Enabled
In these times of Social Distancing, or more correctly physical distancing, the use of Video Conferencing has taken a big upturn. Unfortunately most of the commonly known solutions are still stuck in the past century by only supporting IPv4. Some apps like Zoom, don't even work on an IPv6-only network.
But fortunately, there is a nice IPv6 enabled alternative called Jitsi. Some of the advantages are:
Service is free with no time limit (unlike Zoom)
No software download required, runs in a browser like Chrome/Chromium without plugins
No login/account is required
Works on IPv6 & IPv4
Encrypted Streams using DTLS-SRTP
Dial-in number available (NOT toll-free)
Runs on Open Source Software (install on your own server if you like)
Jitsi also works quite well on an IPv6-only network, when using NAT64 to talk to an IPv4-only peer.

Jitsi Meeting in Tile-mode *
IPv6 Done Right
This is the way all applications should operate. The use of IPv6 or IPv4 is transparent to the users. If one user is on IPv4-only, then a peer-to-peer conversation will happen over IPv4.
Jitsi is also NAT64-friendly, still working when one peer is IPv4-only and the other IPv6-only. Unlike Zoom, which breaks NAT64 with hidden IPv4 addresses hardcoded built into the application.
Security
The video streams are encrypted using DTLS-SRTP. Jitsi operates in peer-to-peer mode when there are only two participants and automatically switches to using the Video Bridge when there are more than two.
In peer-to-peer, the entire video/audio stream is end-to-end encrypted. When using more than two, the streams are encrypted to the video bridge, decrypted and mixed, and then sent out encrypted (again) to the individual participants. And a new feature is in the works to use end-to-end encryption, even when going through the video bridge.
And unlike Zoom, Jitsi does not collect your personal data, or suffer the many other security issues of Zoom.
Securing the Video Conference
Of course, it is also possible to password protect the conference.
The Moderator (generally the person who starts the Conference) also has options to mute all, and even kick out unwanted participants.
Good Geeky Stats
And if you are interested in Statistics on how each participant is doing, there's a handy cell-phone-strength meter in the upper left corner of each persons video window.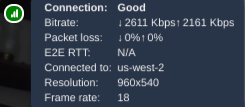 The information includes simple colour coding (green = good, red = bad), but also the bandwidth each peer is using, and frame loss. Pretty cool stuff.
Go Forth and Video Conference over IPv6
Jitsi is a full featured Video Conferencing Tool which has excellent support for IPv6 (and IPv4). Go forth and Video Conference using the free, IPv6-enabled, with no time limits, solution.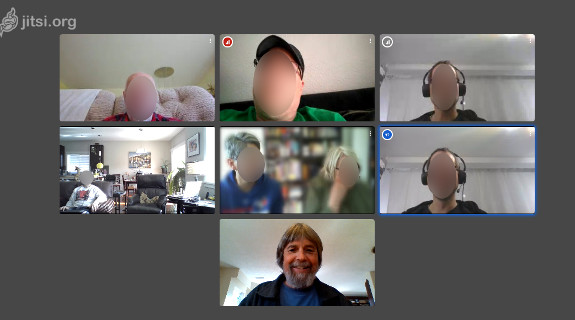 ---
* Video Conferencing Photo and dialogues: from Jitsi Blog
20 April 2020