Demystifying USB 1,2,3,C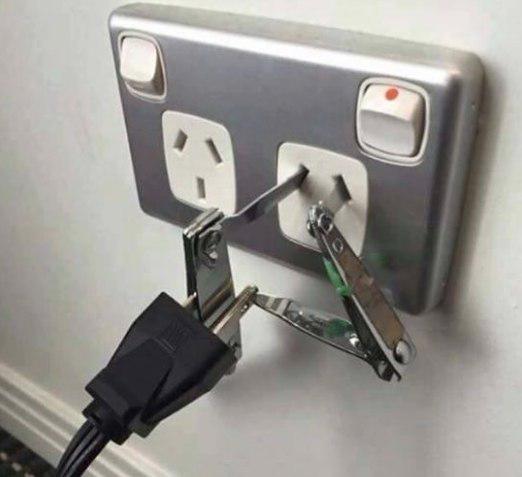 Life before USB
by Craig Miller
When Universal Serial Bus (USB) was created in 1996, it was only going to be used to compete with Apple's Apple Desktop Bus (ADB) (1986) which was just used to connect keyboards and mice, and therefore was relatively low speed (1.5 Mbit or a whopping 12 Mbit). USB1 was not widely adopted, but in 1998, version 1.1 was released, and Microsoft added support, thus marking the end to the old PC keyboard standard, PS/2. Even Apple came around to USB, by adopting it in 1999.
USB 2.0
USB 2.0 was released in 2000, and the speed was increased substantially to 480 Mbits/sec. Not only did the speed increase, but in 2009 the EU created the common external power supply (EPS) based on USB, eliminating all those proprietary cellphone charging cables.
The power was limited to 1 amp at 5 volts (5 watts), but that seemed like plenty at the time. There were 3 plug types, the standard size, the mini, and the micro-USB.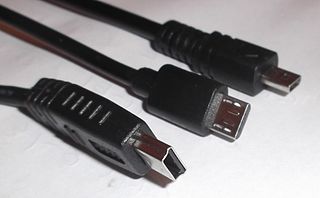 But these were simpler times, and the power was supplied to the power pins and the charging device drew power.
Enter USB 3.0
With faster wireless and network speeds, and larger USB attached storage devices, USB 3.0 was standardized in 2008 with a speed of 3.2 Gbit/sec. To make it easy for consumers, a blue plug is used to designate the faster USB 3.0 ports.
The evolution continues, USB-C
After 20 years of trying to plug in my USB cable the wrong way, the creators of USB-C designed an oval plug which can be plugged in either way.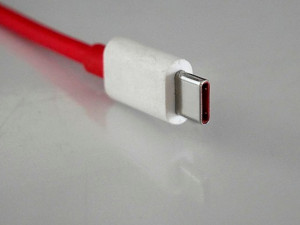 They also added a bunch more pins, including multiple power pins (8 total) in order to carry more charging current. Pins marked 'VBUS' (below) are power delivery pins.

As you can see by flipping the connector upside-down, the pin outs remain the same.
USB-C uses the USB3.2 standard (2017) to achieve transfer speeds of 10 and 20 Gbit/sec. And it is backward compatible to USB 2.0 (via pins SBU1 & SBU2)
Using the USB-C for power
As mentioned, the old standard was limited to 1 Amp. But people wanted to have their phones charge faster. And then manufacturers like Apple, wanted to charge their laptops with a USB charger. Clearly something more than a 5 watt power source was needed.
Enter Negotiated Power. Charging is no longer simple, but rather the end devices negotiate what power requirements are requested, and what can be delivered.
There are two competing, non-compatible methods of negotiating charging power.
Quick Charge, a Qualcomm proprietary method (mostly used for cellphones, like the Samsung and some iPhones1) that can deliver up to 12 Volts at 3 Amps (36 watts).

Power Delivery is a standardized (2012) method2 by which the charger and chargee can negotiate up to 20 Volts and 5 Amps (or 100 watts).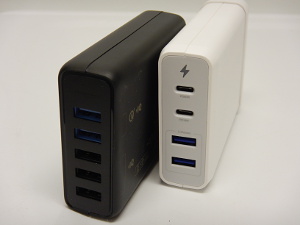 Quick Charge (Left), Power Delivery (Right)
Hint: Power Delivery usually uses a USB-C port to charge, rather than the older USB-A connector.
Check your device specs and cables
With the advent of USB-C, it is best to check your device to see if it supports Quick Charge (QC) or Power Delivery (PD).
With all those power and data wires inside a USB-C cable, they aren't as flexible as the older simpler USB cables you might be used to. Be sure to buy a cable that meets your needs (such as higher power, and higher speeds)
USB, now truly Universal
The idea of having a truly Universal Serial Bus which not only carries high speed data, but also up to 100 watts of power is very seductive.
Once you have the right charger and cable, you are off to the races in shorter charging times, and faster data transfers.
---
Notes:
Quick Charge is compatible with: Samsung Galaxy S7/S6/edge/edge+, Note 4/5, LG G4/G5, HTC One M8/M9/A9, Nexus 6, iPhone, iPad
Power Delivery is compatible with: iPhone XS/ XS Max/ XR/ X/ 8 Plus/ 8/ 7 plus/7/6 plus/6S, iPad Mini 4, iPad Pro, Galaxy S9/ S9+/S8/S8+/ S7/Note 8/Note 7, Pixel 3 XL/ 3/ 2 XL/2
3 January 2020